Description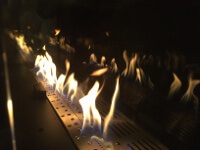 Longer, 3D stainless steel, burners (V.S a pipe burner) with deeper taller flame that extends closer to the sides of the fireplace.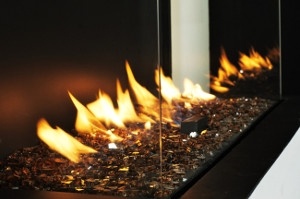 Corner Fireplace
Corner and Double Corner frameless slim contemporary fireplace design with glass to glass connection.
Multi Color LED Lighting Option 
Optional multi color interior RGB LED lighting.Allows perfect flames view across a bed of crushed glass, illuminated by LED under lighting.
Power Supply
Optional 110V power adapter for day to day use.
Optional Transition Trim
Optional slim metal transition trim to all better connection and cover between the finishing material and the fireplace
Battery Backup & Electronic Ignition
Heats without power. Designed to operate during a power outage using battery backup. Fuel  saving electronic ignition with battery back-up.