Description
Local Pickup Only
Make wood-fired cooking easy with the Dome, the world's most versatile outdoor oven.
Enjoy a professional grade outdoor oven engineered to work effortlessly for beginners and exceptionally for chefs. Unrivalled performance. Unlimited possibilities. Made simple.
Roast, smoke, steam or bake. Super fast or low and slow. A wood-fired adventure, every time, The Dome is the only investment you need to make in your backyard.
Oven external dimensions: 26″ H x 24.8″ D x 28.8″ W
Weight: 128lb (150lb in packaging)
Oven mouth is 5.1″ tall and 16.1″ wide
Dome is only suitable for use indoors with gas fuel when correctly ventilated to atmosphere. For a guide on correct extraction for Gozney Dome, please see download here. Please note, this is guidance only. Always check your local codes and regulations prior to purchase and usage.
Key features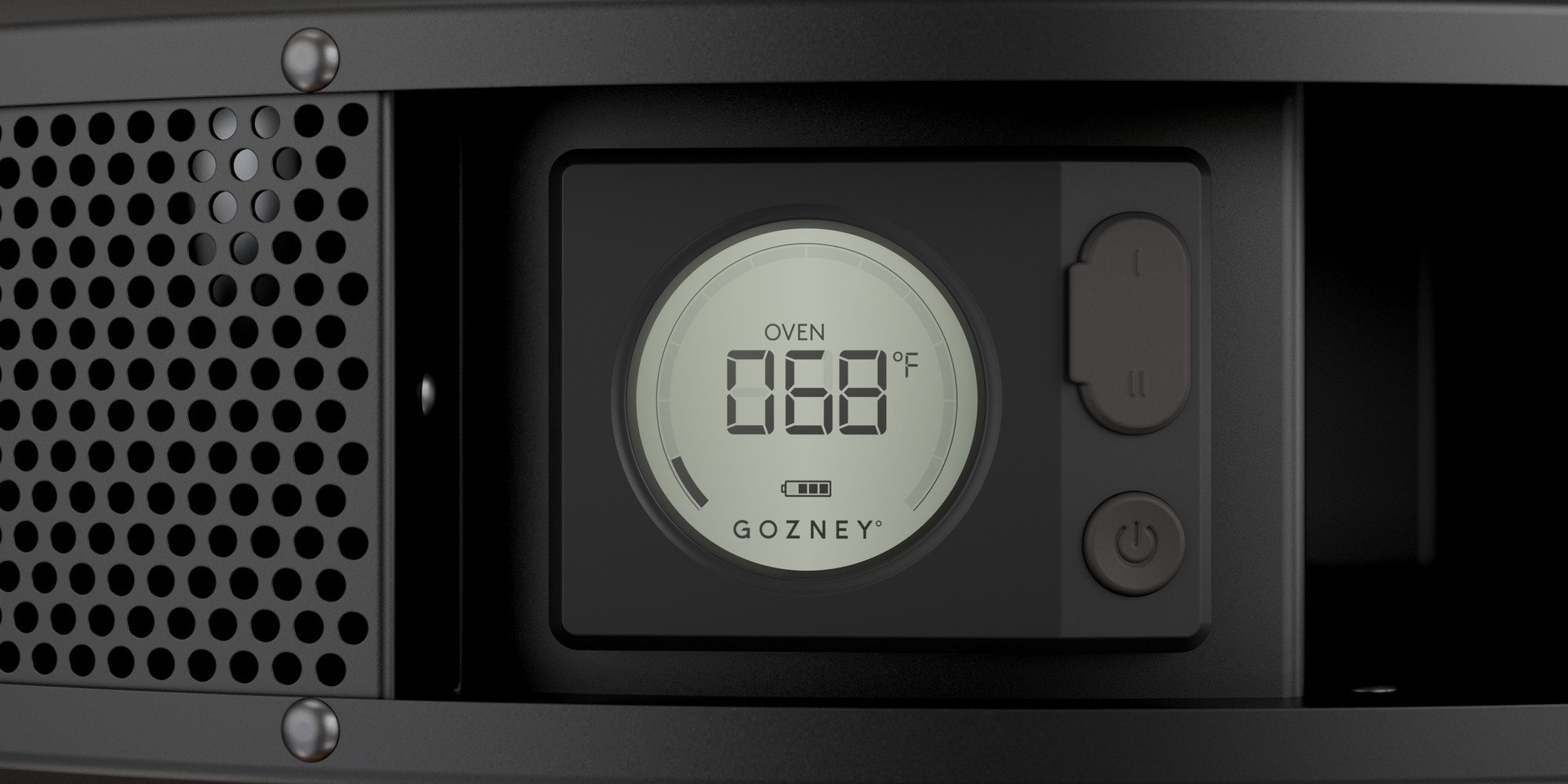 Digital thermometer
Rely on precise temperature reading throughout, including two built in meat probes so that you know when your steak is ready to go.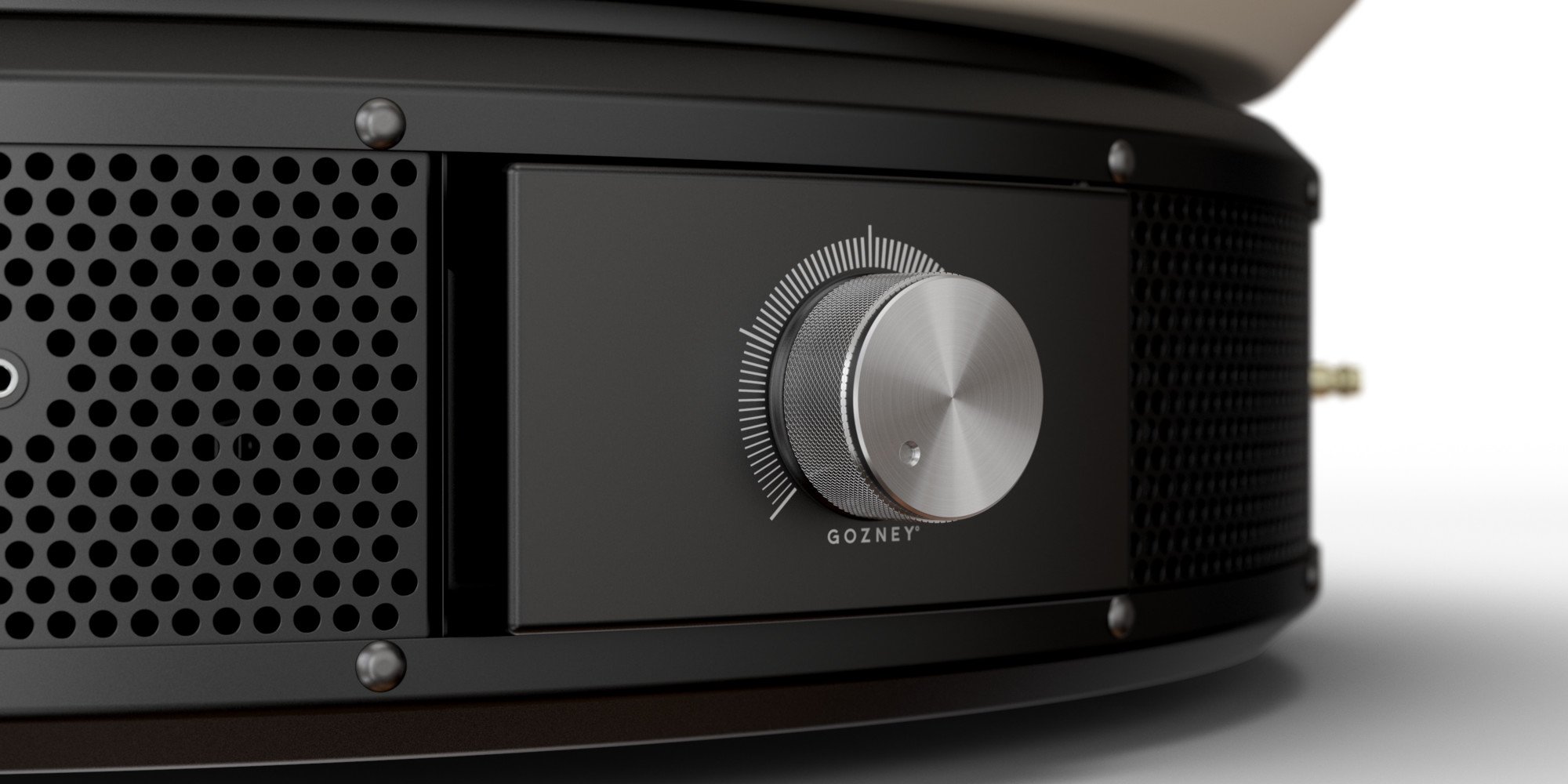 Innovative air ventilation
Regulate the airflow travelling under your wood-fire to control the heat output from start to finish.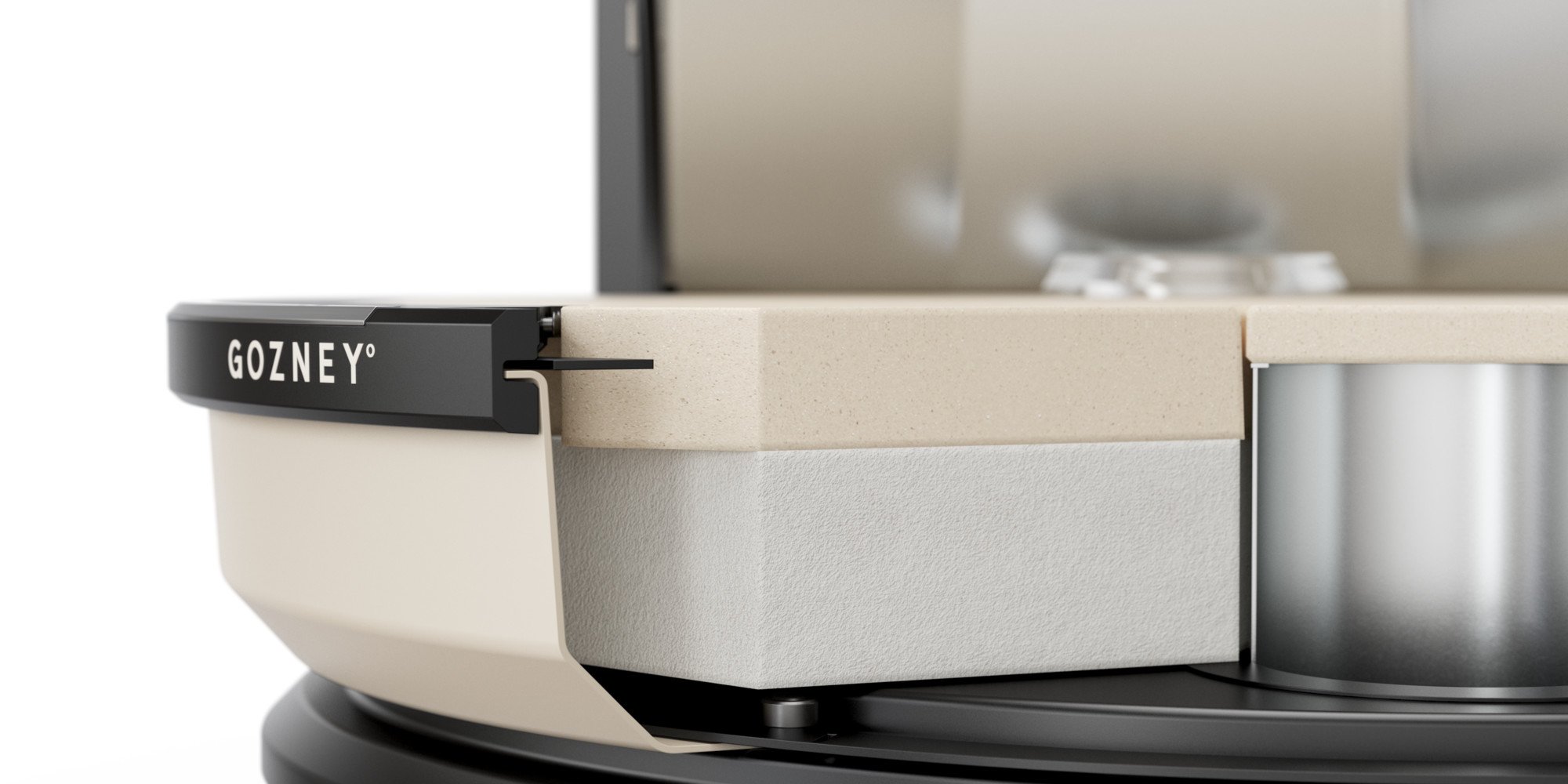 Unbeatable heat retention
30mm double-layer stone floor and dense cavity insulation means it can reach higher temperatures, faster – and stays hotter.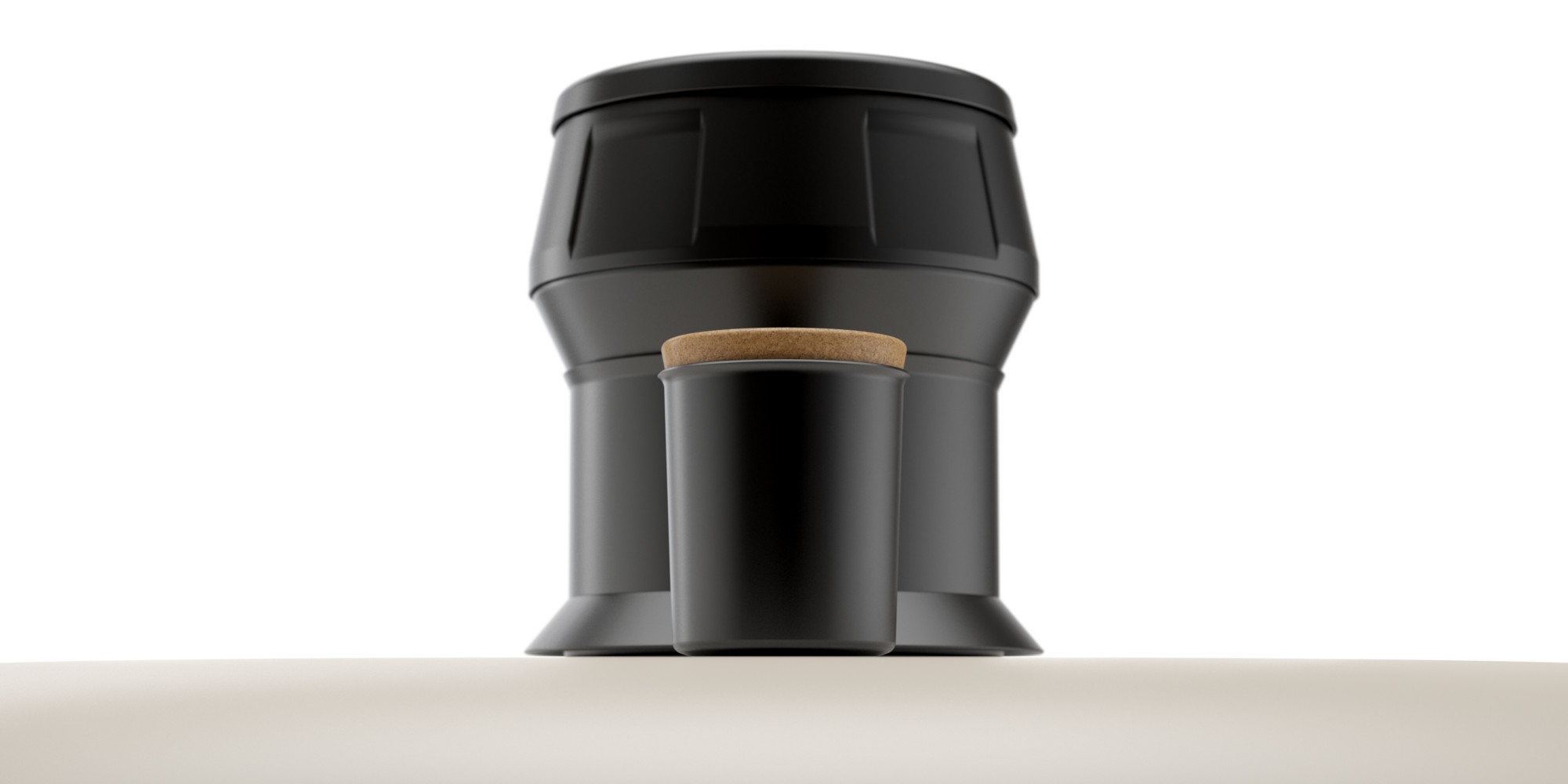 Steam injector
Create more moisture in the oven when baking bread. That means longer rising dough and even crispier crusts. Available as an additional accessory.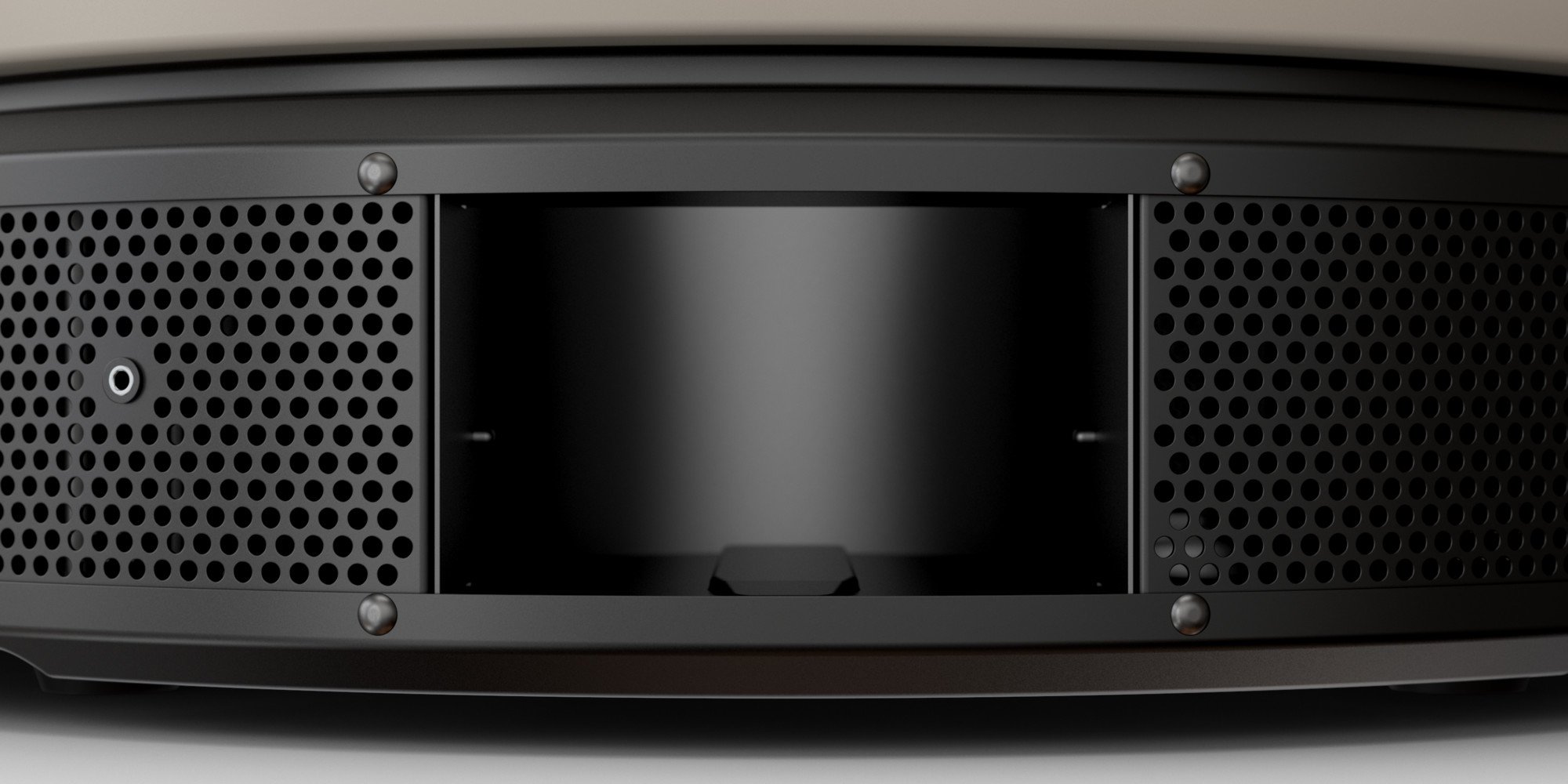 Quick-connect accessory port
From a cold smoking attachment to an automated pellet burner, easily insert a range of pioneering accessories into the dock.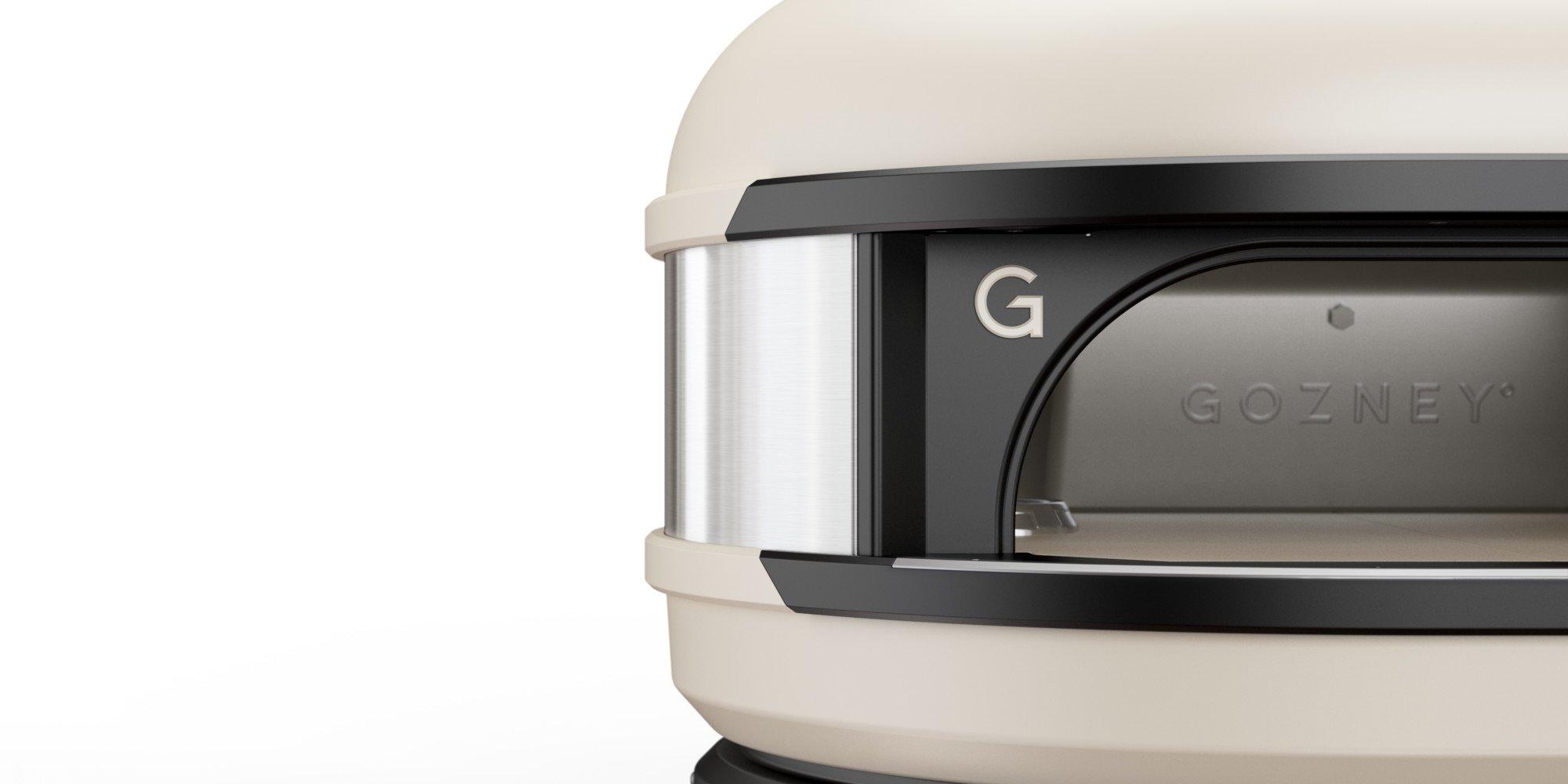 What's in the box:
Gozney Dome outdoor oven
Detachable flue and cap
Dock and Accessory Port
Digital thermometer, display unit and batteries
2 x temperature probes for checking the internal temperatures of food items
Manual Air Regulation Vent and Ashtray Module
Manual
Dual fuel ovens only also include:
Integrated gas burner and regulator
Ignition and flame regulation dial
1 x stone floor puck to switch between wood and gas
*Wood, peels and accessories sold separately.
The Dome Stand is simple to assemble, built to last and easy to manoeuvre. Making it easy to add your Dome to any backyard setup.
The Dome is a perfect fit for a standard outdoor kitchen countertop. For a more flexible free-standing setup, the Dome Stand is for you.
Designed with cooking on the Dome in mind, your oven securely connects to the stand with an easy turn fastener and sits at the perfect height for cooking. The bamboo shelves, hanging hooks and adjustable wings are built in for convenience while the four large wheels make it easy to move your oven around your backyard.
Key features:
Four large castor wheels with orientation locking and easy press foot brakes
Steel powder coated legs and aluminium cross beams
Two bamboo shelves for accessories and wood storage
Adjustable wings for ingredients and tools
Hanging hooks for cookware
Register your product within 60 days of purchase and benefit from an extended 5 year warranty.
Our 1 year warranty comes as standard.